Pumps & Filters - Energy Efficient Pumps for Smooth Operation
Because we are one of the best pool builders in Tennessee, you benefit from our ability to source only the very best equipment for your pool. For pumps, we look for
quiet operation, energy efficiency, low maintenance, ease of service and durability to stand the test of time
.

Our pumps feature:
Innovative hydraulic designs to move more water more efficiently
Engineered thermoplastic housings, commercial grade motors and sealed bearings that never need lubrication
Innovative lids that makes inspection and cleaning simple and quick
Oversized strainer baskets that extend time between cleanings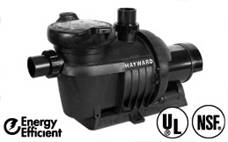 NorthStar™
Efficient High Performance Pump Series

Designed for today's most demanding installations, the NorthStar sets a new standard of performance for swimming pool pumps. Performance-designed to maximize flow and minimize noise, simplify service and installation, the NorthStar will be the pump for the new millenium. Exclusive features such as a high efficiency motor, CPVC unions, and Hayward's cam and ramp lid design will make NorthStar the leading pump choice of all pool professionals.


NorthStar™
Large Capacity Cartridge Filters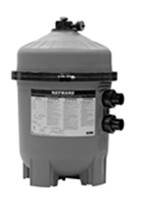 Utilizing a cluster of four reusable cartridge elements, SwimClear filters offer a choice of 225, 325, 425 or 525 square feet of heavy-duty dirt-holding capacity for extra-long filter cycles, up to an entire season without cleaning. SwimClear filters will provide years of trouble-free operation and crystal clear, sparkling water.

The benefits of cartridge filters include:
Non-woven polyester cartridge elements trap particles as small as 30 microns
Cartridge design delivers high dirt-trapping capacity to extend time between cleanings
Easy-to-remove, easy-to-replace clamp ring provides fast access
Large, easy-to-access drain makes servicing and winterizing fast
and easy
Fiberglass reinforced polypropylene tank is strong and durable
Continuous internal air bleed design prevents air build-up that can diminish system performance.

To schedule a no-obligation consultation with one of our swimming pool and spa design consultants, click here or call 1-888-629-2227.