A New Home & A New Pool – Cost Efficient, Convenient, Harmonious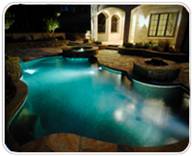 There are many significant benefits to building your pool or spa during the construction of your new home, not the least of which is potential cost savings by adding the pool to the first mortgage and
lowering your financing costs
.
You will also avoid many inconveniences. You will have a much smoother pool building experience if you're not yet living there full time and if we're not working within an established backyard environment.
Finally, you will be better able to integrate the pool design and all the otherbackyard features with your home design. A Blue Diamond Pool and Spa design consultant can work with your homebuilder to
add the backyard of your dreams in harmony with the house of your dreams
.
To schedule a
no-obligation consultation
with one of our swimming pool and spa design consultants, or call
1-8888-629-2227
.
Contact us to find out how easy and cost-effective it can be to create the perfect home and swimming pool combination