About Blue Diamond Pool and Spa
Whether you are an existing homeowner, a new homeowner, or are designing your dream home, and you're looking to create an aesthetic, relaxing environment to escape the summer heat, or you just want to entertain family and friends... I'd like to show you how you can build a pool-without the hassles, worries or frustrations.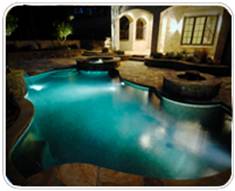 My name is Jeff Slaughter; I am one of the founders at Blue Diamond Pool and Spa. I am dedicated to designing and building quality pools that lead our customers to say, "Wow!" We do something very unique in our industry - we eliminate many of the problems people have when trying to decide who they should trust to design and build a pool.
• Our approach to building a pool is simple…
• Be Honest and Have Integrity
• Design and Build a Quality Pool
• Build the Pool on Time and According to Schedule
• Guarantee Our Workmanship
To learn more about what you need to know before you start searching for a pool builder, and what makes Blue Diamonds Pool and Spa different please visit our gallery or view some of 3D designs.
To schedule a no-obligation consultation with one of our swimming pool and spa design consultants, click here or call 1-888-629-2227.