Automatic Controls - Put Total Control at your Fingertips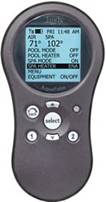 Blue Diamond Pool and Spa, is always ahead of the development curve, provides a collection of automatic operating systems to select from that are completely wireless. Now you can control all your pool and spa equipment, including your heater, water features and even lighting, all with the touch of a button.

Program your spa to be ready when you arrive home. Turn your pool lights on and off from the comfort and convenience of your home. Adjust the water temperature and backyard lighting while relaxing in your spa. In addition, built-in system monitoring and safety features safeguard your valuable equipment.


Pool and Spa automation has many benefits, including:
More relaxation and increased family time
Simple, easy-to-operate functions
Nothing to learn
Convenient, with no need to get out of the pool
Eliminates the stress of "turning the wrong thing"
Provides safety to your equipment
Alerts you to any problems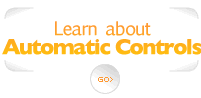 No more squeezing into dark, cramped places to adjust valves or turn on the spa, heater or jets. Put all these functions at your fingertips with a Blue Diamond Pool and Spa Control System. Offered in several different configurations, these systems deliver high-end capabilities, more functionality, and a number of redundant features that all translate into more hassle-free pool time!


To schedule a no-obligation consultation with one of our swimming pool and spa design consultants, click here or call 1-888-629-2227.